Sports Broadcasting Hall of Fame Announces Class of 2019
This year's inductees are Steve Anderson, Mary Ellen Carlyle, Bud Collins, Mike 'Doc' Emrick, Bob Fishman, Jerry Gepner, Bob Ley, Roger Penske, Doug Wilson, and Ken Woo
Published: August 6, 2019
The Sports Broadcasting Hall of Fame is proud to announce the class of 2019, honoring 10 legendary professionals who have made an indelible mark on the sports-TV and -media industry.
"Each of this year's inductees exemplifies the leadership, vision, and professionalism that make the sports-TV and -production community so important to the rest of the sports industry," says Sports Broadcasting Hall of Fame Chairman Ken Aagaard. "And celebrating their achievements later this year in New York City will once again be a highlight of the year for all who attend."
The induction ceremony will be held on Dec. 17 at the New York Hilton Hotel in Midtown Manhattan. All ticket sales will be donated to the Sports Broadcasting Fund, which helps those in the sports-broadcasting industry who find themselves in a difficult financial situation due to illness, injury, or disaster. For more information on the Sports Broadcasting Hall of Fame, visit http://www.sportsbroadcastinghalloffame.org/.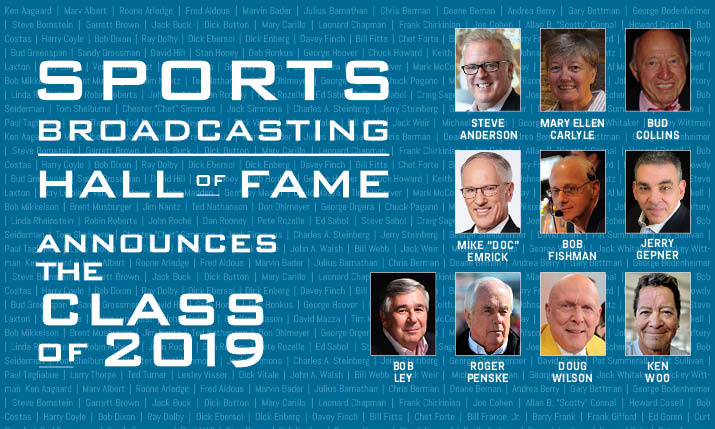 Sports Broadcasting Hall of Fame Class of 2019
Steve Anderson: For more than 35 years, Anderson called ESPN and ABC Sports home, beginning as a production assistant in 1980 and working his way up to producer and then the executive suite. His career was one of transformation: he played key roles in remote production, talent, studio shows, content operations, and even production and technical operations.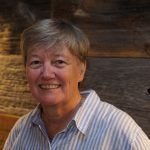 Mary Ellen Carlyle: In 30 years with Canada-based TV-production-services provider Dome Productions, Carlyle has been instrumental in a number of innovations, including the move to HD, UHD, and the ability to host remote productions via control rooms instead of trucks. Today, she is SVP/GM, overseeing administration, sales, and operations.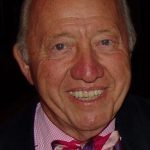 Bud Collins: Collins covered tennis for NBC Sports for 35 years and was known for his passion, lyricism, humor, wit, and true love of the game. He is best-remembered for his work at Wimbledon, where he played a role for NBC Sports from 1972 to 2007. His work for NBC ended in 2007, but, at the age of 78, he continued to work for both ESPN and Tennis Channel. He died in 2016.
Mike "Doc" Emrick: One of the most recognizable voices in sports, Emrick has been behind the microphone for some of the most memorable games in modern hockey history. In nearly 40 years as a play-by-play announcer, he has called 14 Stanley Cup Finals as lead national announcer on NBC, Versus, Fox, and ESPN. His numerous honors include the Emmy Award for Outstanding Sports Personality – Play by Play for a record six years straight (ongoing), the Lester Patrick Trophy in 2004, and seven local Emmy Awards.
Bob Fishman: Fishman has won 16 Emmy Awards over 43 years at CBS Sports, where he is lead director for college basketball and has directed the NCAA tournament and Final Four since 1982. He also currently directs NFL on CBS. For more than 25 years, he directed the US Open Tennis Championships. His other credits include NFL Today, figure skating at three Winter Olympics ('92, '94, '98), the NBA playoffs, the Belmont Stakes, college football, Major League Baseball (including the 1992 and 1993 World Series), and, for 21 years, the Daytona 500, for which he was the first American director to implement Race Cam, the remote-controlled in-car cameras.
Jerry Gepner: Gepner has done it all. During his time at Fox Sports, he helped change the U.S. sports-TV landscape, designing and managing deployment of such technical innovations as the FoxBox and Dolby Surround Sound. He also co-designed the FoxTrax glowing-hockey-puck system. Leaving Fox In 1997, he co-founded Sportvision, the company that transformed graphics enhancement for NASCAR and the NFL. Since then, he has guided and led several key industry companies, serving as president of NMT; Group CTO and CEO, Services Division, of Vitec Group; and CEO of Tekserve and T2 Computing.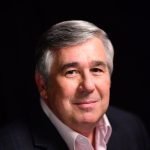 Bob Ley: At the time of his retirement Ley was ESPN's longest-serving commentator, having become a SportsCenter anchor on the network's third day of operation. Ley spearheaded ESPN's aggressive coverage of breaking news and issues, primarily as host of Outside the Lines since its inception in May 1990 and also as a host of the weekly E:60 on Sunday mornings. Throughout his ESPN career, he has been equally comfortable leaving the studio to cover a variety of events onsite as host or play-by-play announcer.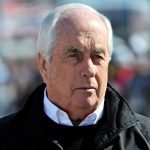 Roger Penske: Team Penske made its debut in 1966 at the 24 Hours of Daytona, and Roger Penske's teams have won more than 500 races, including 18 victories at the Indianapolis 500 and 34 national championships. During the early years of motor-racing coverage on ABC's Wide World of Sports, Penske was an important (and unofficial) advisor/consultant to the production and commentary staffs in the '60s and '70s. He was especially helpful in ABC's Indy 500 telecasts, helping the production team prepare editorial approaches and facilitating access to the best owners and drivers of the day. Penske continues to be actively engaged with today's motorsports broadcast partners.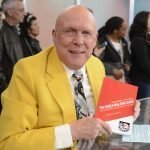 Doug Wilson: During a 50-year career, Wilson served as director/producer for ABC's Wide World of Sports, helping the show become the most important brand in sports TV and also accrue 17 Emmy wins. As a producer and director, he covered 51 sports in an odyssey that took him across five continents to events of all proportions: from Olympic arenas (10 Olympics in total) to backroom pool halls, from the Grand Prix of Monaco to wrist-wrestling in Petaluma, from figure skating in Beijing to gymnastics in Brazil. Wilson was honored by Directors Guild of American with its Lifetime Achievement Award in Sports in 1993 and was inducted into the National Figure Skating Hall of Fame in 2003.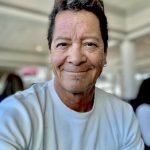 Ken Woo: In more than 40 years as a camera operator and DP, Woo has shot everything from hundreds of "Up Close and Personal" Olympic profiles to the Tour de France, 15 Olympics, Super Bowls, NCAA Final Four tournaments, The Masters, NBA Championships, Iron Man World Championships, the Triple Crown, and more. He has won 27 Emmy Awards, including three Prime Time Emmys for his work on the Opening Ceremony for the Salt Lake City, Torino, and Beijing Olympics and three Emmys as an associate producer for Best Short Feature. He also won the Peabody Award for his work on ESPN's 30 for 30 series.
The Sports Broadcasting Hall of Fame Ceremony will begin with a cocktail reception at 5:30 p.m. followed by the ceremony at 7:00. For information regarding tables and individual tickets, contact Carrie Bowden via email at [email protected]. Online ticketing will be available next month.
To become a sponsor of the Hall of Fame ceremony, please contact Rob Payne at 212-481-8131 or [email protected], or Andrew Gabel at 646-998-4554 or [email protected].