Marvin Bader
Operations and Engineering
Year Inducted: 2008
No sporting event is more logistically challenging than the Olympic Games, but, without Marvin Bader, the logistics might have overwhelmed the Olympic movement. As VP of Olympic Operations for ABC during the network's heyday of Olympic broadcasts, Bader oversaw production operations for 10 Olympiads between 1968 and 1992, created the modern accreditation system, and was the behind-the-scenes force responsible for ABC's — and later NBC's — stunningly successful Olympic coverage.
"He was the key guy that really started to build big events in the sports business, as it related to all the logistics in production management," says Ken Aagaard, EVP, operations and production services, CBS Sports and chairman, advisory board, SVG. "If [ABC Sports head of broadcast operations and engineering] Julie Barnathan was the right hand, Marvin Bader was the left hand of that whole Olympic triumph."
Bader, whose pre-ABC jobs included military policeman for the Manhattan Project and bowling-alley pinsetter, never aimed to work in sports. "It just happened," he says. After quitting his job as a cameraman at WBKB in Chicago to move to New York, Bader found a job as a commercial coordinator for ABC. He soon moved to the sports side of the network, where he spent the next three decades.
"Marvin was one of the most unheralded people involved with our Olympic production," says Dennis Lewin, former SVP of ABC Sports. "In a lot of ways, it was a thankless job. While Marvin would go in and do all the dirty work ¾ the planning, logistics, budgets, and have to be the heavy on both sides, we were getting all the accolades. Nobody realized that, without Marvin's efforts, we wouldn't have been able to paint with the palette we were working with."
As the nexus between the creative and financial sides of the business, Bader was responsible for every aspect of ABC's Olympic productions in Grenoble, Mexico City, Munich, Innsbruck, Montreal, Lake Placid, Sarajevo, Los Angeles, and Calgary and NBC's coverage in Barcelona. From booking hotel rooms for every production assistant to double-checking the bill for every phone call, the detail-oriented everyman left nothing to chance.
"He forged new paths of organizational aptitude in putting these monster projects together,"
Perhaps Bader's greatest contribution was implementing the modern system for accrediting workers. In the decades before wall-to-wall sports coverage, host Olympic committees were not used to accommodating requests from dozens of television professionals, much less the hundreds of ABC crew members that stepped off a plane before an Olympic broadcast.
"It took years to convince these organizing committees that television is a complex undertaking that requires more people and resources that they were aware of," Mason says. "It was Marvin who primarily had to educate them."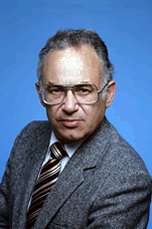 Deeply devoted to ensuring the quality of the production, Bader socialized with his counterparts across the globe far more than he had to. Those friendships ensured that everywhere ABC went, Bader had friends the network could count on.
"Marvin really believed that the way to cut through all that red tape and all those bureaucracies was to formulate friendships," Mason says. "He went well beyond the normal pattern of relationship cultivation, and he was one of the most well-known and well-liked people in the whole Olympic world."
"I tried to make friends with the press chiefs and explained to them why we needed total access," Bader says. "Some of them weren't too happy about it, but mostly I got my way."
Bader's relationships extended beyond the Olympiad, as he called on them again in planning international shows like Wide World of Sports.
In a business known for colorful personalities and volatile tempers, Bader was a port in ABC's administrative storm, serving as the cool voice of reason to calm many a tantrum.
His work was seldom recognized unless something went wrong, which, with Bader at the helm, hardly ever happened.
"The great tribute to Marvin was that the events he oversaw ran so smoothly that you never had those 'who's to blame here' moments," says Don Ohlmeyer, former producer at ABC Sports. "There was really nobody to blame; there was somebody you had to thank at the end of the event, and that was Marvin."
Bader's quiet organizational skills served ABC and NBC through 10 Olympic Games and countless other broadcasts, from golf tournaments to Wide World of Sports shows. He was the first American to serve as Host and Domestic Broadcaster of the 1984 Summer Games in Los Angeles and made the cost estimates that won ABC Sports the bid to televise the 1980 Games in Lake Placid. His logistical prowess has yet to be replaced.
"I'm sorry I retired," Bader says. "I had the best job in the world. There was no better job."
And no one did the job better than Marvin Bader.